Unique Pensions in Gangwon
Dear all,
Has anyone stayed in a pension house in Korea?
A pension is a type of guest house or boarding house and most of pensions in Korea are located in suburbs together with good scenery and unique design of building. Some of them may be located in historic buildings, can be family-run- good thing of pensions is suitable for family or friend group for vacation or team building.
So here we introduce some unique themed pensions in Gangwon today.
Sottovoce (Hongcheon)
Sottovoce pension in Hongcheon county is European styled pension with a large swimming pool. Antique designed building and ornaments are eye-catching.
Address : 884, Guneop-ri, Hongcheon-gun, Gangwon-do, South Korea
Contact : +82-33-436-8300
Jeongseon (Dwitree)
Dwitree pension is located 600 m above sea level in Jeongseon county. It has 8 private villas in mediterranean design and pool surrounding villas. Recommended for family group who want to enjoy Summer vacation with BBQ party!
Address : 146, Jijangcheon-ro, Nam-myeon, Jeongseon-gun, Gangwon-do, South Korea
Contact : +82-33-591-2266
Website : www.dwitree.co.kr (only Korean)
Hwacheon (Train Pension)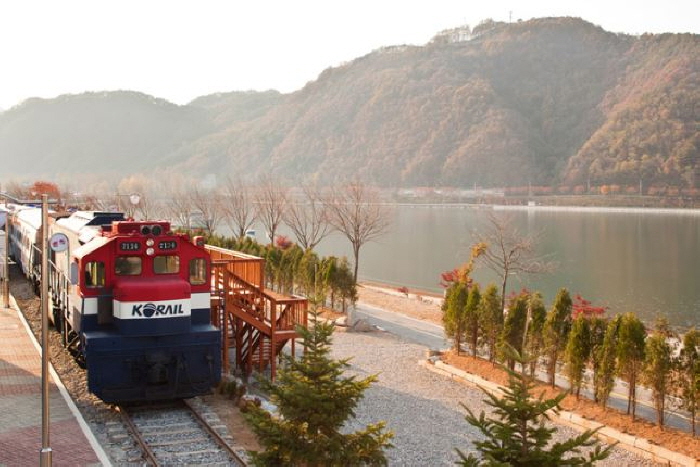 Hwacheon train pension is located at Bukhangang riverside so customers can enjoy the great river view and soft breeze! Remarkable point for us to see is this train pension is Saemaeul train craft transformed into a great accommodation. It has 21 rooms (twin room and quad room) equipped with bed room and kitchen facilities too.
Address : 3331-12, Chunhwa-ro, Hanam-myeon, Hwacheon-gun, Gangwon-do, South Korea
Contact : +82-33-441-8877
Website : www.hctrainpension.com
Chuncheon (Gulliver's Travels)
If you are missing fairy tale, Gulliver's Travels in Chuncheon is a right answer for you. Every room has a different theme such as "Teddy bear", "Snow White", "The Little Mermaid", "Cleopatra" and others.
Address : 570-1, Gangchon-ri, Namsan-myeon, Chuncheon-si, Gangwon-do, South Korea
Contact : +82-33-262-5456
Website : www.gullivers.kr (only Korean)
Nearby Gulliver's Travels, you can visit more attractions in Chuncheon too!
Stay tune with us, Gangwon