Story about uniquely-shaped bread in Gangwon
Hi bread lovers,
If there is a bread having a great flavor together with unique shape, wouldn't it be very interesting? Here we introduce 4 uniquely-shaped breads in Gangwon and where to find them 🙂
Maple Bread (단풍빵) : Sokcho (Mt.Seorak)
Needless to say, Mt.Seorak with maple trees in Autumn season is the most popular place 🙂 The autumn color in the area are considered amongst the most beautiful in Korea. Seorak maple bread has different fillings of red bean, chocolate, whipped cream and green pea.
Crab Bread (대게빵): Donghae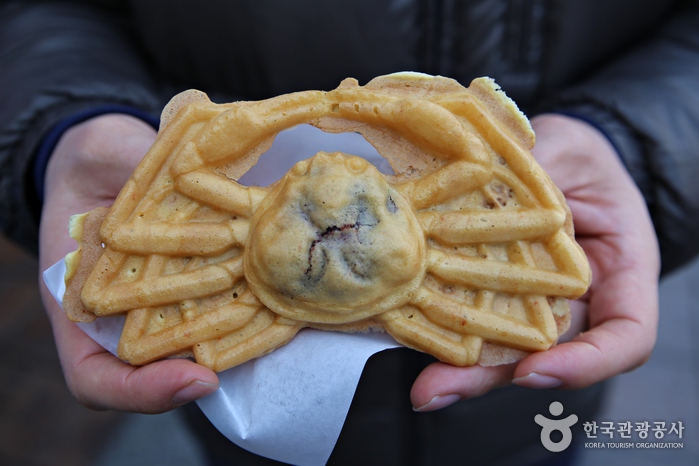 Harbor city, Donghae is mostly mountainous and has natural resources such as Mureung Valley and beautiful beaches. It has 2 major ports as Donghae harbor and Mukho harbor whereby you can meet crab bread. Crab bread's batter contains crab powder and crab meat inside so you can enjoy crab flavored bread.
Coffee Bread (커피빵): Gangneung
Romantic Gangneung is a city of coffee. We have a number of coffee shops in Anmok harbor street and coffee roasting museum. Gangneung's coffee maniacs have a pride in their own coffee recipes and held the coffee festival every year. Gangneung coffee bread in a shape of coffee cup contains fresh roasted coffee. Come over to Gangneung to try coffee bread with hand-drip coffee 🙂
Snowman Bread (눈사람빵) : Chuncheon (Nami Island)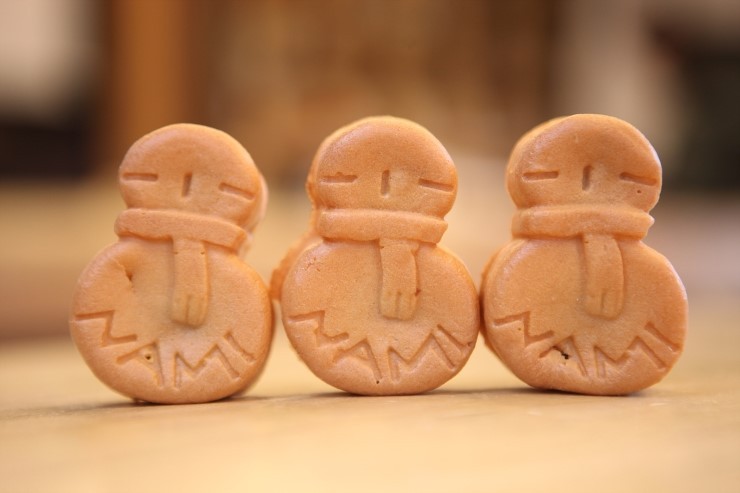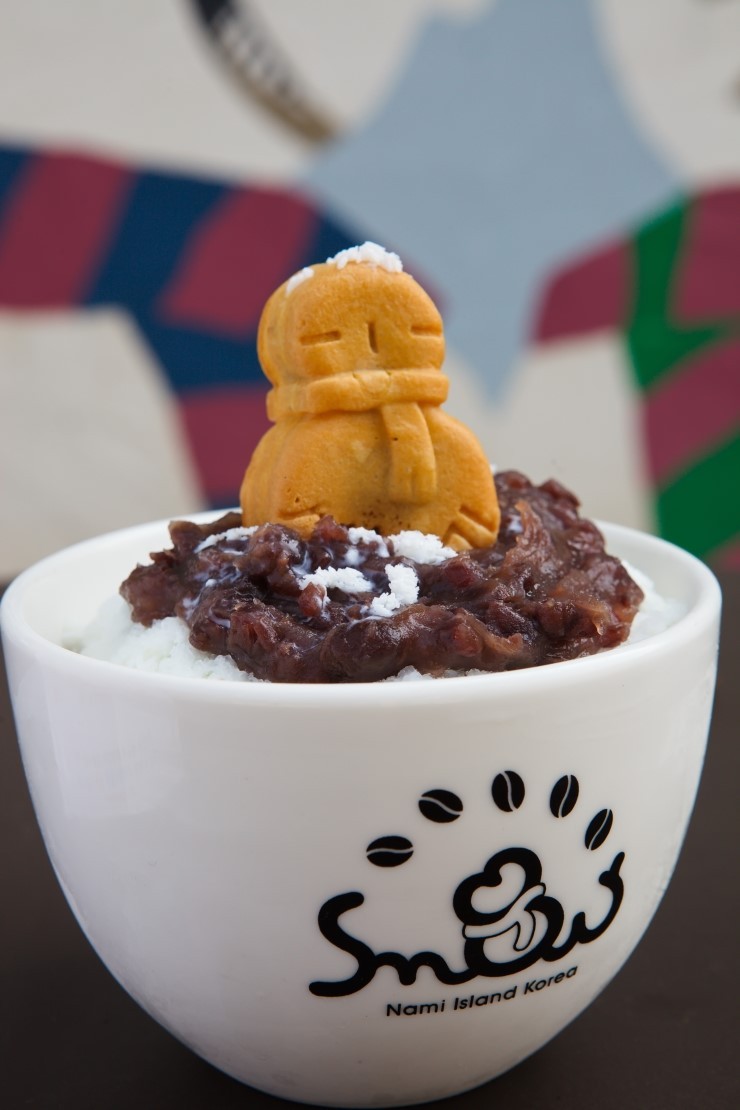 Who doesn't know Nami island? Snowman in Winter Sonata is iconic item to remember. Snowman shaped bread in Nami island has a red bean filling inside and it can come with shave ice with red bean (팥빙수) as well. You may try snowman bread with your friends when you visit Nami island for your upcoming trip to Korea. You can feel much Winter Sonata 🙂
Stay tune with us, Gangwon