Shooting location of Saimdang, the memoirs of colors
Dear drama lovers, most anticipated <Saimdang, Memoir of Colors> is finally airing on Oh!k channel
 How do you like every episode? Come take a look on the main shooting location of <Saimdang, Memoir of Colors> in Gangneung city in Gangwon province over here.
The drama is fictional story about lady Shin Saimdang's life and immortal love and it has been a big news that legendary cast as Lee Young Ae and Song Seung Heon are starring in the drama. So let's check the official video clip.
Seongyojang (선교장)
Seongyojang is the former upper class residence of the Naebeon Lee (1703-1781) noble family of Gangneung-si, Gangwon-do Province. The meaning of "Seon", in Seongyojang, is boat. Gyeongpo Lake was directly in front of Seongyojang at the time it was built, thus making is accessible by boat.
It is said that 10 generations of descendents of Naebeon Lee have continued to live at Seongyojang. KBS (Korean Broadcasting System) has selected this residency as one of the top 10 most well preserved original dwellings in Korea that was constructed over the past 300 years. Yeolhwadang is considered the most important structure on the property, as the male owner of the property resided in this building. This structure was given the name "Yeolhwadang" in order to promote happiness and joy among the relatives living there. Presently one can see a terrace that was added on courtesy of Russia. Another important structure here is the picturesque Hwallaejeong. This structure was built in 1816 and is located just inside the main entrance. The lotus flower filled pond just in front of this building makes for a setting just as one might see in a traditional Korean painting.
63, Unjeong-gil, Gangneung-si, Gangwon-do 강원도 강릉시 운정길 63 (운정동)
Operating Hours
March-October: 09:00-18:00
November-February: 09:00-17:00
Available Facilities
[Accommodations]
Hanok stay (Traditional Korean house)
In the drama, Seongyojang was introduced as a place named Heonwonjang. In episode 2, this young passionate painter, Saimdang heard a rumor that Heonwonjang got a painting of Mountain Geumgang by the artistic genius, Mr. An Gyeon. She couldn't hold her curiosity and rushed to Heonwonjang to see the paintng. (She even tried to climb the wall of Heonwonjang!) And from there, she encountered her lifetime lover, Lee Gyeom (Prince Uiseong).
Lee Gyeom found the sketch book that Saimdang dropped and realized she was trying to see the pain of Mountain Geumgang. (And he got amazed with Saimdang's sketch of butterfly and exclaimed "It seems alive!".)
Ojukheon (오죽헌)
Ojukheon House gets its name from the many black bamboo trees that surround it. It was here where Sinsaimdang (1504-1551) lived and where her son Yi I (penname Yulgok; scholar and politician of the Joseon Period) was born. It was built during the time of the 11th King of Joseon, King Jungjong (1506-1544), and remains one of the oldest wooden residential buildings in Korea. It was designated as Treasure No. 165 in 1963 and has been maintained by the descendants throughout the generations. Inside Ojukheon is Yulgok Memorial Hall, Mongryongsil, where Yi I was born, the household shrine called Munseongsa, and the various entrance gates. There is also Eojaegak, which was built to preserve the inkstone and Gyeokmongyogyeol (a book written by Yi I in 1577 for those beginning their studies), mementos of Yi I.
Beside Ojukheon, there is the Gangneung Municipal Museum where you can see relics from the prehistoric age and other various historical materials from different time periods.
24, Yulgok-ro 3139beon-gil, Gangneung-si, Gangwon-do 강원도 강릉시 율곡로3139번길 24 (죽헌동)
Operating Hours
Summer season: 08:00-18:00
Winter season: 08:00-17:30
* Last admission 30 minutes before closing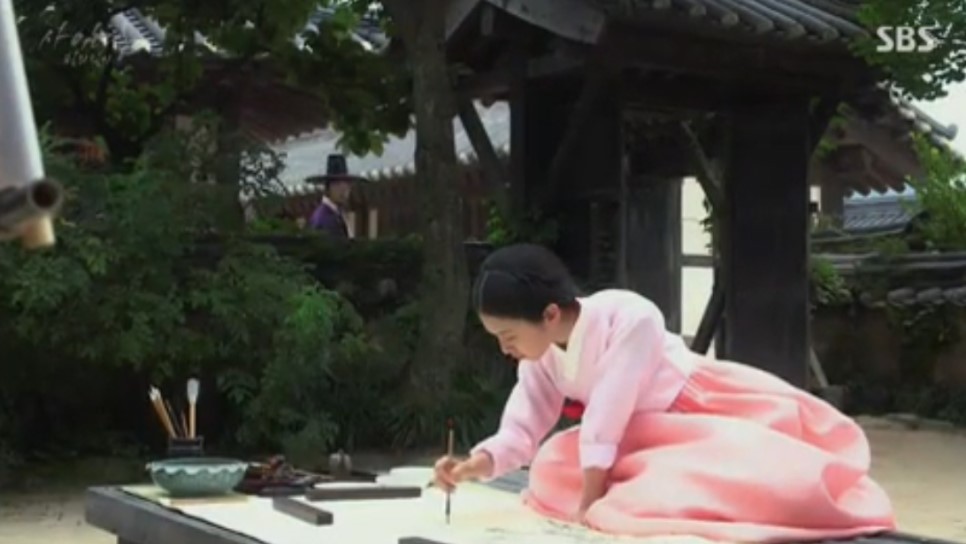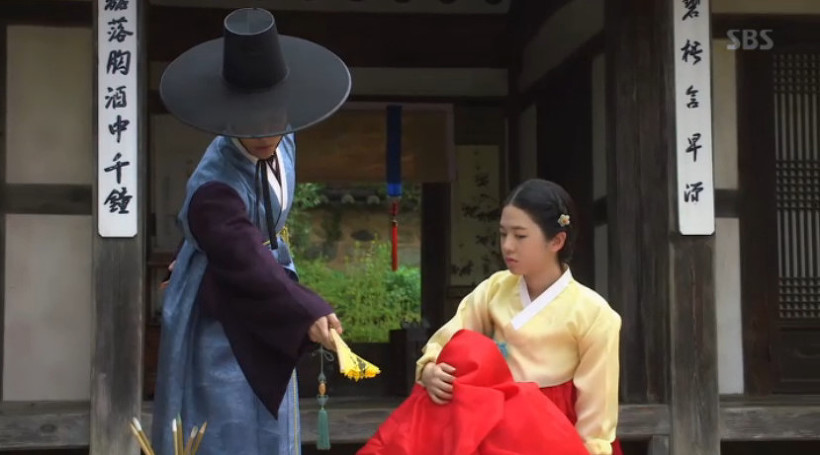 In episode 2, Lee Gyeom brought the picture of Mountain Geumgang to Ojukeon to meet Saimdang's father, Mr. Shin Myeong Hwa. Saimdang was so happy to see the painting of Mountain Geumgang and Lee Gyeom fell for her. From the moment, these 2 talented young artists started romantic relationship by exchanging poems and paints to each other.
How will their love story go on? 🙂 Can't wait for the next episode!
Would like to see more places in Gangneung city? Click below to see what else place you can visit beside shooting location.
Would like to see more K-drama shooting location in Gangwon? Click the link below to see more shooting location of Goblin and Legend of Blue Sea 🙂
Stay tune with us, Gangwon