When Buckwheat Flowers Bloom
Hi all, Summer is at its peak. Soon you will feel a chill in the air when Autumn kicks in slowly and brings you to be in a sentimental mood. In Pyeongchang, 2018 Winter Olympic city, you will be amazed with endless flower field and the great novel from this beautiful village by Lee Hyo Seok (1907-1942). Mr. Lee was the novelist as well as a school teacher and published the great novels. His most famous novel, <메밀꽃 필 무렵> (When buckwheat flowers bloom) was published in 1936. In fact, Bongpyeong town in Pyeongchang is his hometown, and appears frequently in his novels.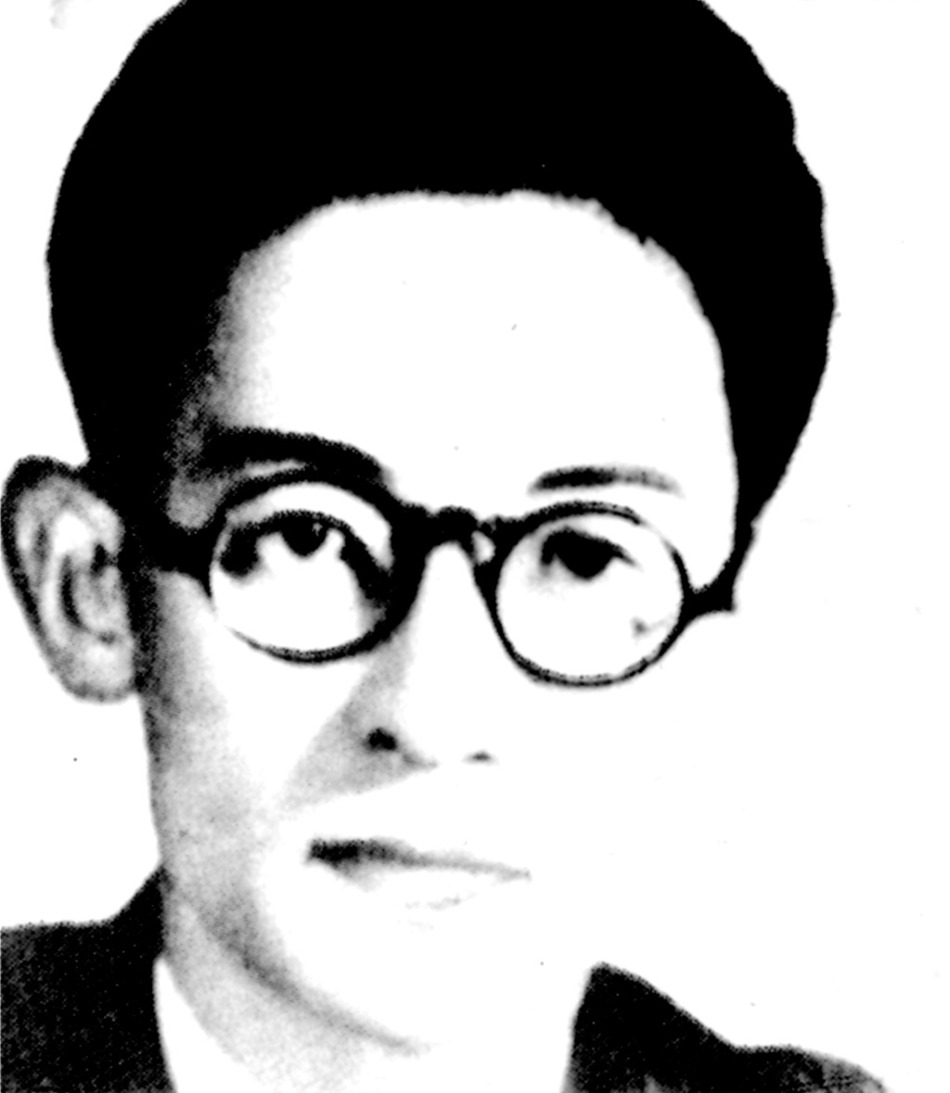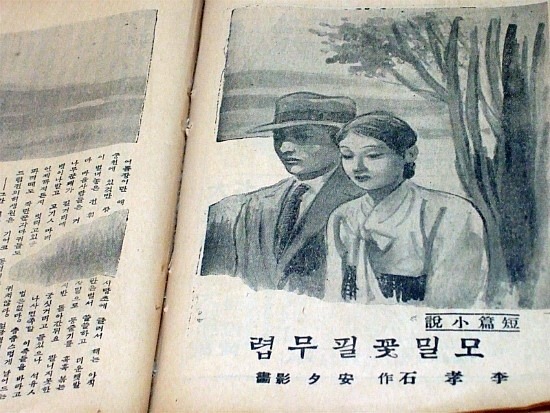 Storyline  accredit to animation <When Buckwheat Flowers Bloom>
Mr. Heo, a lonely Jangdolbaengi (장돌뱅이: vendors who move around the 5 days market mainly in Pyeongchang, Yeonwol and Jecheon area) lost all of his money at gamble and moved to Bongpyeong market place in Pyeongchang with his best buddy, Mr. Cho. They met young jangdolbaengi guy, Dong-I over there and decided to move to the other market place together.
While they walked through the buckwheat flower field in the night time, Mr. Heo talked about his lifetime love he had met 20 years ago in Bongpyeong market when he was a young Jangdolbaengi. It was a night that buckwheat flowers bloom just like a "scattered salts" on the field. He felt too hot to sleep inside the inn so went out to river bank to take a shower. He didn't mind to take off clothes in public before but somehow at that moment he felt not like to do because the moonlight and white buckwheat flowers made such a vibe. So he decided to go inside the millhouse to take off the clothes. When he walked into millhouse, he bumped into his lifetime love over there. She, the most beautiful girl in a Bongpyeong town was crying because her family went bankrupt and got to run away from the village.
Next day morning, the girl and her family ran away as expected. Mr. Heo couldn't forget her so tried to find her here and there many times but couldn't manage to do. He told 2 people that he has visited Bongpyeong market place for half of his life for this reason. After that he asked Dong-I about his parents, Dong-I answered his mother's hometown is Bongpyeong as well and had an unmarried pregnancy of him so was kicked out from family. She married to his step-father but divorced after unhappy marriage life and has been stayed in Jecheon county. While they crossed the river, Dong-I gave him a piggy-back ride and Mr. Heo spotted Dong-I also is a left-hand user same as he is. (We can sense that they are linked at this part.) After that, Mr. Heo told people that he'll go to Jecheon county with Dong-I.
Although the novel has been more than 80 years, Heo's innocent heart and great description of beautiful scenery in Pyeongchang have moved readers throughout the generations and the novel has been entitled of "the best-described" of Autumn.
Lee Hyo Seok Cultural Hall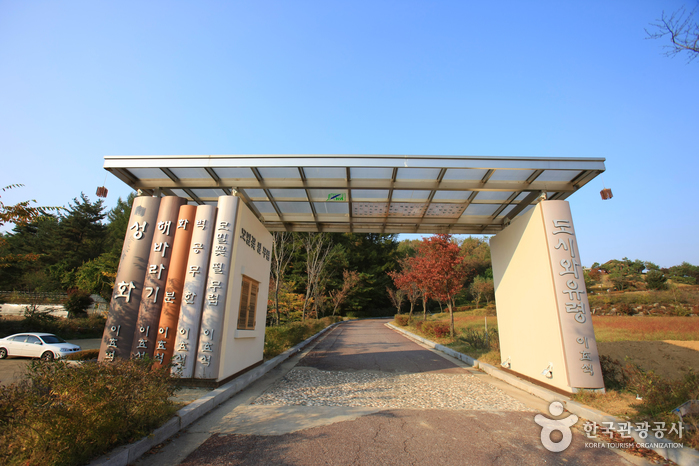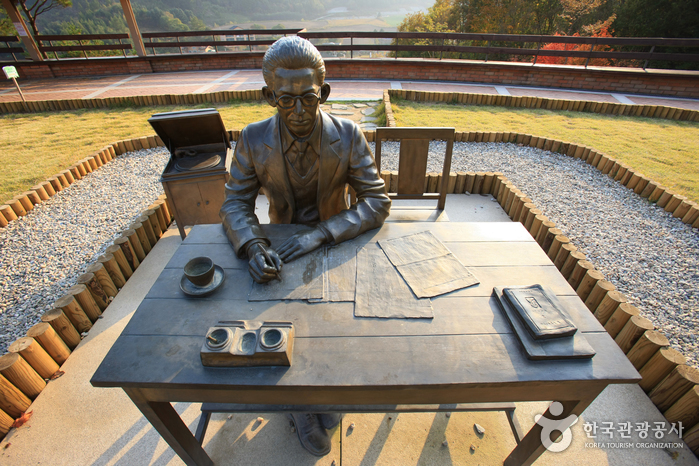 The literary house consists of the Literature Exhibition (chronology of Lee Hyo-Seok's works), Literary Class, Art Research, Creative Idea Room, and a Theater for literary plays. There is also a mock-up of the old Bongpyeong Marketplace and videos for children, as well as a number of different activities. The facility houses valuable documents such as the author's first printed newspaper, magazine, and book publications. In addition to its deep literary significance, the house is known for its exquisite exterior, Literary Garden, and buckwheat flower trail.
Admission / Participation Fees – Adults 2,000 won / Middle & High school students 1,500 won / Elementary school students 1,000 won
Address 73-25, Hyoseongmunhak-gil, Bongpyeong-myeon, Pyeongchang-gun, Gangwon-do 강원도 평창군 봉평면 효석문학길 73-25
Operating Hours November-April 09:00-18:00 /May-October 09:00-19:00
Hyo Seok Cultural Festival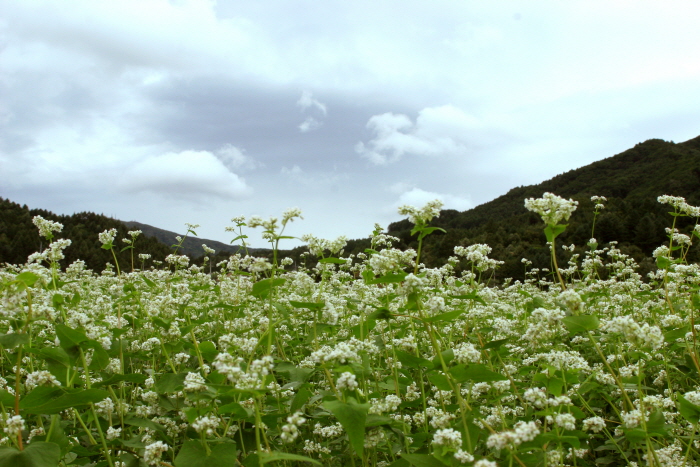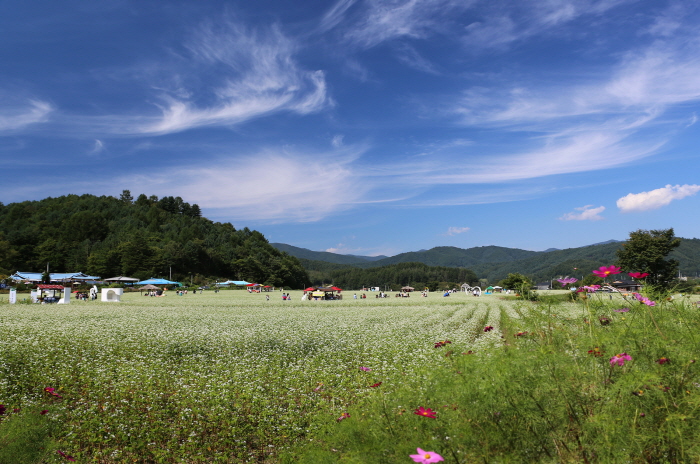 Hyoseok Cultural Festival is held to commemorate modern Korean writer Lee Hyo-seok and his popular novel 'When Buckwheat Flowers Bloom,' which demonstrates the connection between human life and beauty of nature through the dazzling scenery of Bongpyeong. The Festival offers various participatory programs such as poem exhibition, literature night, Hyo-seok essay contest, nature experiences (e.g. fingernail coloring using balsam), buckwheat food cooking, and many more. Furthermore, visitors may tour Lee Hyo-seok's birthplace and memorial hall.
Admission/Participation Fees : Free
Transportation : Take an intercity bus to Jangpyeong Intercity Bus Terminal. From Jangpyeong Terminal, take a local bus bound for Bongpyeong (봉평) or Phoenix Park shuttle bus.
Period : 2-10 Sep 2017
Address : 157, Ihyoseok-gil, Pyeongchang-gun, Gangwon-do 강원도 평창군 봉평면 이효석길 157 (봉평면)
Bongpyeong 5 Days Market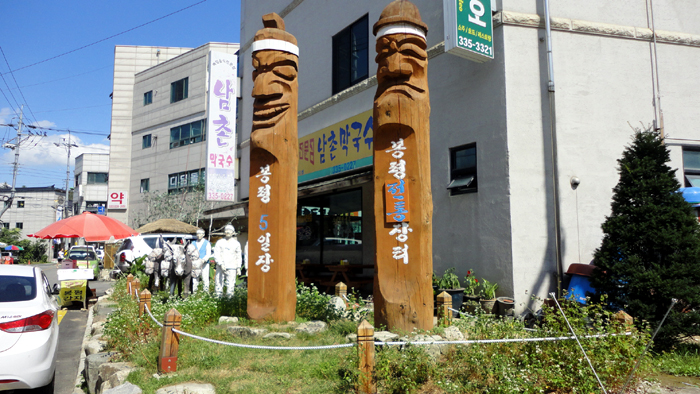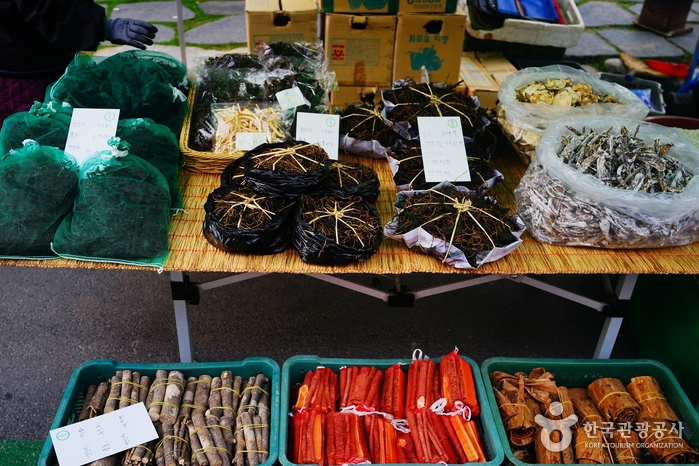 Bongpyeong Market opens on days with '2' and '7' with the interval of five days. Recently, memil without fail, has been the top product in the market. From Memil Mak-guksu (buckwheat noodles), Memil-buchim (buckwheat pancake), Memil-jeonbyeong (buckwheat crepe), Memil-Jjinbbang (buckwheat steamed bun), Tojong Memil-Sundae, Memil Guksu-Jeongol (buckwheat noodles hotpot), Memil Namu Bibimbap and more, a variety of buckwheat-related foods can be found in this market.
Market Opening Dates  Every 2nd, 7th, 12th, 17th, 22nd & 27th
Address 14-1, Dongijangteo-gil, Bongpyeong-myeon, Pyeongchang-gun, Gangwon-do 강원도 평창군 봉평면 동이장터길 14-1 (창동리)
Wanna go to Hyo Seok Cultural Festival directly? Click HERE to find a direct shuttle bus (Go!Go! Gangwon) which can bring you to all the festivals in Gangwon with good price.
Come feel sentimental in Pyeongchang's night when buckwheat flowers blooms!
Stay tune with us,