Pit Stop : Brush up your Gangwon knowledge and gear up!
Dear all, thanks for viewing Gangwon postings up to now. How do you feel? Still not clear what's Gangwon? For who needs to take a breath a while, here we prepared "pit-stop" FAQ session to refresh yourself and gear up for next study about Gangwon.
Q) Gangwon is a city like Busan or Seoul.
A) Gangwon is a province like a state in Malaysia. Beside the metropolitan cities as Seoul, Busan, Gwangju and others, Korea has 8 provinces having cities and counties inside. Gangwon is the 2nd largest province after Gyeongsangbukdo and has 7 cities and 11 counties.
Q) I heard there is a place named 江原道 (jiāngyuándào). What's the relation between Gangwon and 江原道?
A) 🙂 Gangwon is 江原道 (jiāngyuándào), it's the same place. We pronounce 江原道 as Gangwondo in Korea and call it Gangwon in a short word.
Q) I have been to Nami island and Mt. Seorak but never been to Gangwon.
A) Yes, you have been to Gangwon! Nami island is located in Chuncheon city and Mt. Seorak is in Sokcho city under Gangwon province.
Q) Oh, so Petite France and Garden of Morning Calm are also inside Gangwon!
A) No, as you see in the map, Nami island is surrounded by the river (Actually it has become an island in 1960's due to dam construction in Cheongpyeong Lake.) and located right next to Gapyeong county in Gyeonggi Province. Petite France and Garden of Morning Calm are located in Gapyeong county in Gyeonggi Province 🙂
Q) How far is it from Seoul to Gangwon? Is there any transportation?
A) As Gangwon is a big province, it depends which city or county you are heading to. You can depart from Dong Seoul Terminal (linked to Gangbyeon Station in Line #2 in Seoul) or Express Bus Terminal (Line #9).
Normally the travelling time for Seoul – Chuncheon and Wonju is 1 hour, Seoul – Sokcho and Pyeongchang is 2.5 hours, Seoul – Gangneung, Jeongseon, Donghae, Samcheok is around 3-4 hours and it can be changed depending on the traffic conditions.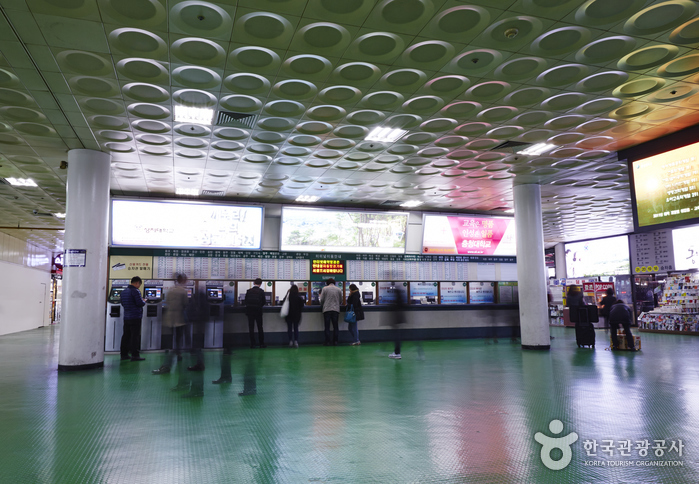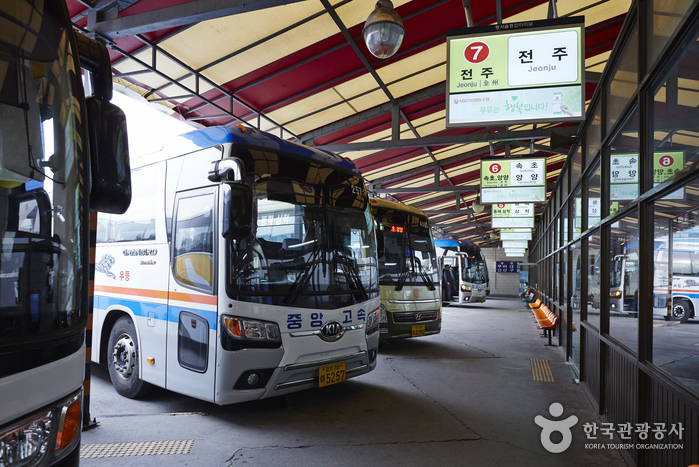 From Seoul to Chuncheon, there is ITX (Intercity Express Train) taking only 1 hour and 10 minutes. In 2017, KTX train from Seoul to Gangneung will start operation. Then you can reach to Gangneung in 1.5 hours! 🙂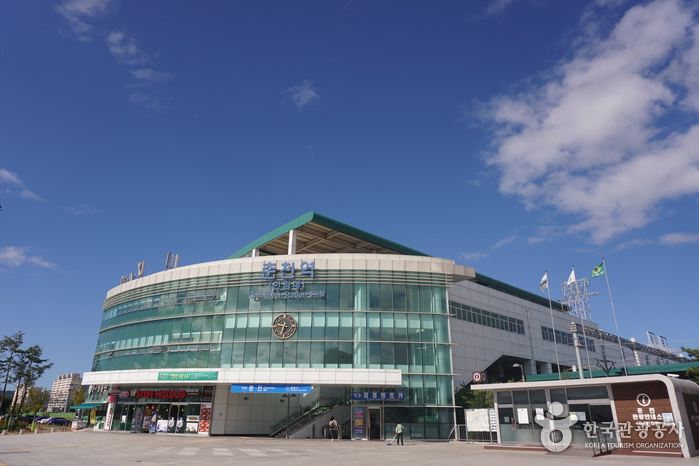 Q) How far is it from Busan to Gangwon? Is there any transportation?
A) Yes, there is. Bus for Busan – Sokcho (around 7 hours) is available from Busan Dongbu Terminal and the fare is around 41,800 KRW per trip. Beside, Korean Express Air has a direct flight between Busan and Yangyang (1 hour) on daily basis as well.
Q) What are the famous foods in Gangwon?
A) Here is the signature food item in Gangwon!
Q) Can you give me more detailed information about each counties or cities in Gangwon?
A) Sure, here is the series of introduction of Chuncheon, Pyeongchang, Wonju, Jeongseon, Goseong and Yangyang up to now. More postings for other cities/counties are coming up!
Q) Any discount coupon or voucher to be used in Gangwon?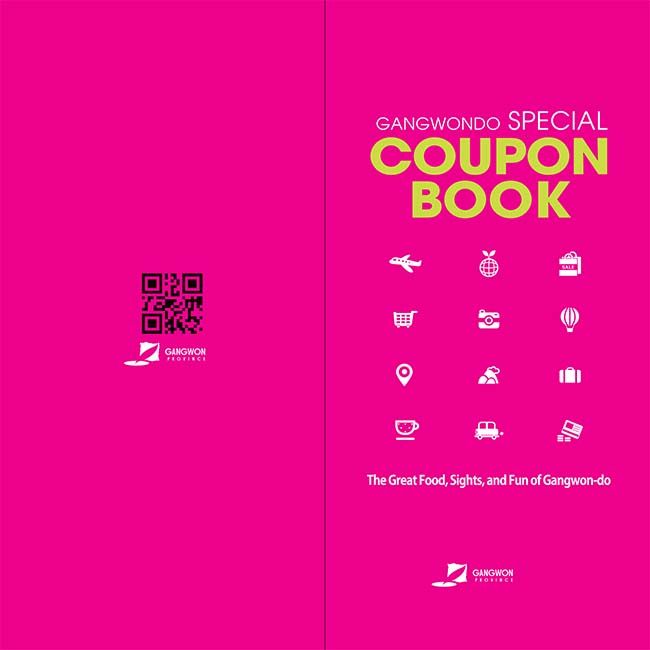 A) Of course we do have. Discover Korea Your Way campaign organized by Korea Tourism Organization is designed for free-and-easy tourist in Korea. (Kindly note that the campaign introduced in this page is only for Malaysian nationality holders.)
For Q4 2016, Gangwon side provide many benefits as (1) Chuncheon City Tour Bus, (2) Dakgalbi (Chicken BBQ) store discount coupons, (3) Ski Resort coupons, (4) GoGo Gangwon shuttle bus coupons, (5) Mt. Seorak Shuttle Bus discount coupon. Click the icon to get more information on benefits!
Gangwon coupon book is for you to redeem the discount coupon in hotel, restaurant and tourism attractions in Gangwon and expiry date will be March, 2017. Click the icon and download the mobile coupon from the link!
Did FAQ help you? If there is any other question you would like to ask, please feel free to leave a comment! We'll have regular FAQ session again 🙂
Stay tune with us,