Hidden Treasure in Gangwon : Goseong
Dear all,
Following the DMZ posting from last week, let's dig more information about Goseong! Goseong is located in between Mt. Geumgang (located in North Korea) and Mt. Seorak and it boasts picturesque scenery of mountains, ocean, lakes, and valleys.
Let's recap from Goseong Unification Observatory, most symbolic DMZ spot in Goseong 🙂
Goseong Unification Observatory (고성 통일전망대)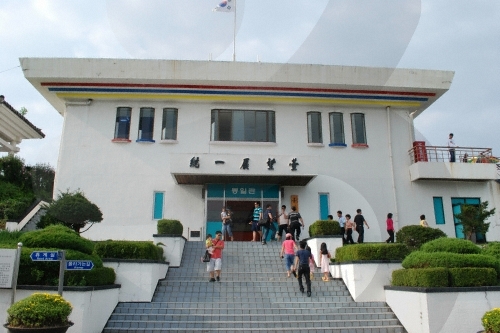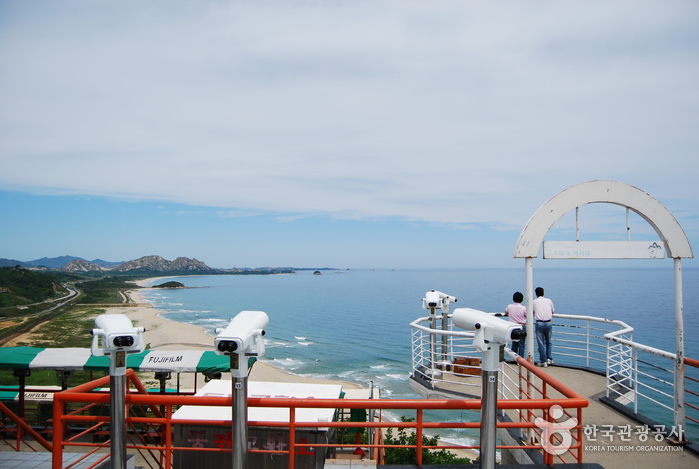 Built by an army unit in 1983, Goseong Unification Observatory is the nearest place for viewing Geumgangsan Mountain in North Korea, the shortest distance being 16km away and the farthest being around 25km away. From the observatory, you can see Haegeumgang, and the islands nearby, Manmulsang, and Hyeonjongam. On clear days, you can also glimpse various peaks of Geumgangsan Mountain such as Ilchulbong Peak (1,552m), Chaehabong Peak, Jipseonbong Peak, Yukseonbong Peak, Gwaneumbong Peak. You can see monuments built in the hope of reunification here.
Tongil Security Park, which can be considered the entrance of Unification Observation, was built in 1987 to be used as a national security site. You must pass through a security training here to get to Goseong Unification Observatory.
Do you want to see more DMZ spots in Gangwon? Click the posting below 🙂
Hwajinpo Beach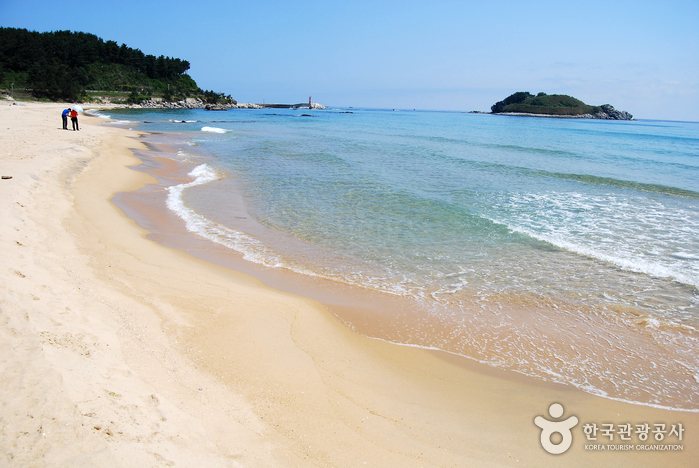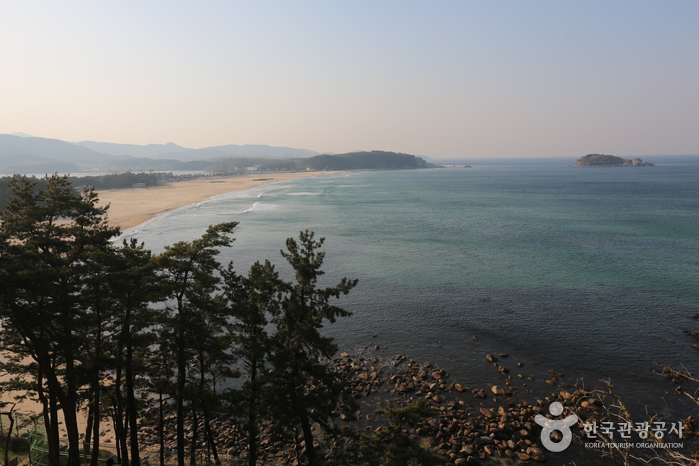 Located in the north region of the eastern seashore, Hwajinpo Beach has a gorgeous sandy beach shaped like a bow. It is said that ants cannot live in this fine-grained sand created from stones and clamshells eroded over tens of thousands of years. The clear, shallow sea provides a refreshing bathing experience. In the vicinity are the castle at Hwajinpo, Rhee Syngman's vacation home, Hwajinpo Aquarium, and many more attractions. It is famous for being used as a filming site for the drama "Autumn in My Heart."
Address: Hwajinpo-gil, Goseong-gun, Gangwon-do 강원도 고성군 거진읍 화진포길 (현내면)
Admission Fees : Free
[Bus] From Ganseong Intercity Bus Terminal, take Daejin/Geojin bound city bus No. 1 or 1-1 and get off at Daejin Middle/High School (5-10 min interval / about 1hr 15min ride). Walk 10 min to arrive at destination.
Goseong Lavender Farm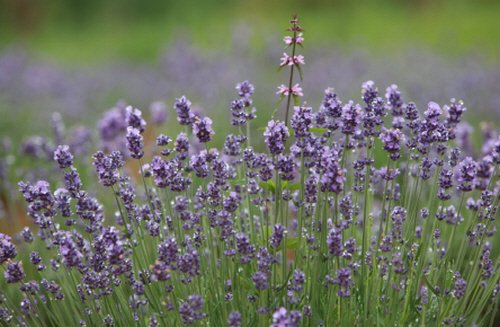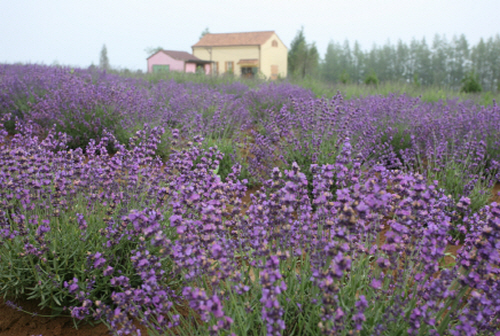 Every June, the areas around Eocheon-ri in Goseong-gun are covered with the purple lavender fields. During this season, many local and international visitors attend the annual Goseong Lavender Festival. This year, the festival will have a variety of programs, from exhibitions to performances.
Some of these include a lavender photo exhibit and a photo contest at the farm and the village, as well as a photo gallery and a classical music concert, to name a few. The lucky draw event is something that should not be missed.
Address: 175, Kkotdaemaeul-gil, Goseong-gun, Gangwon-do 강원도 고성군 간성읍 꽃대마을길175 (어천리)
Admission/Participation Fees : Free (separate charges may apply for programs)
[Bus]
From Dong Seoul Terminal, take an intercity bus bound for Ganseong (간성).
From Ganseong Intercity Bus Terminal, take a local bus bound for Sinan-ri.
Get off at Ucheon (어천) Medical Center bus stop.
Take a taxi from the bus stop to Hani Lavender Farm.
Goseong Tongil Myeongtae Festival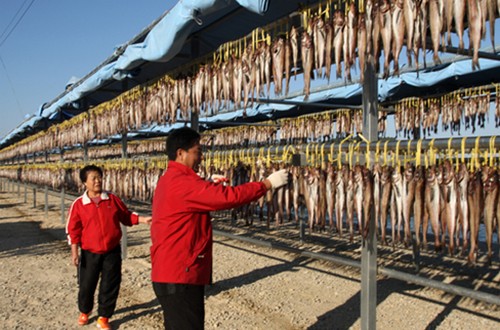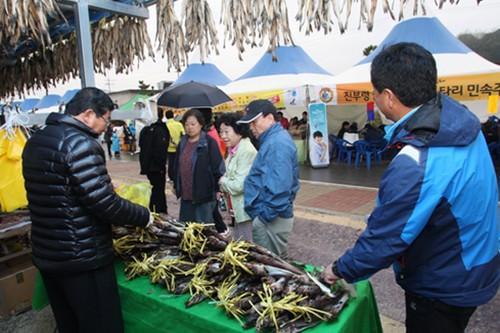 To ensure a good haul and community prosperity, this festival is held at Geojinhang Port, known as the primary place of Pollack fish in Korea. The festival includes numerous hands-on events such as a sea festival, a cultural festival, and a local culture experience. The festival has helped the city to promote their local seafood, farm products and other specialties, thus contributing to the growth of the local economy.
Address: Geojin-ri, Geojin-eup, Goseong-gun, Gangwon-do 강원도 고성군 거진읍 거진항1길 62-2 일원
Period: 2016.10.20 ~ 2016.10.23
Goseong Wanggok Village Traditional Art Experience Festival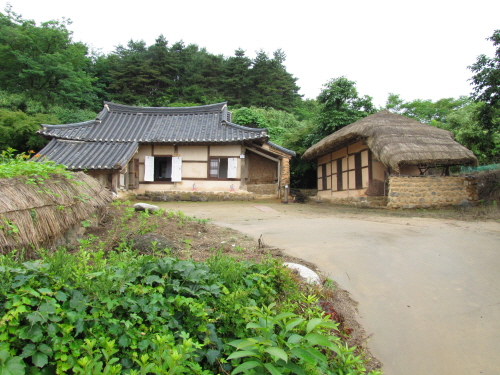 At this unique place, you will feel like time has stopped. Korean traditional houses are preserved perfectly at Wanggok Village, so visitors can appreciate Korean traditional culture and experience it in person. Wanggok Village has a nickname of a 'village protected by ancestors'. In spite of the Korean War that devastated the whole country or the forest fire that burnt all areas of Goseong in 1996, this village managed to protect itself intact. As it has been a composite residence of Gangneung Choi families and Gangneung Ham families, traditional Korean houses and straw-roofed houses are well preserved and high in cultural value. You can even experience the traditional Korean culture by staying at one of those traditional houses.
Address: Obong-ri, Jukwang-myeon, Goseong-gun, Gangwon-do 강원도 고성군 죽왕면 오봉리 일대
Period: 2016. 10. 28~10. 30
How to travel to festivals? Gogogangwon shuttle has a ride from Seoul to Goseong Tongil Myeongtae Festival and Goseong Wanggok Village Traditional Art Experience Festival with a fare as 5,000 KRW only 🙂 Click the link below to see how to try Gogogangwon bus.
Stay tune with us,