Heaven for maniac, Inje
Hi maniacs,
Inje county with slogan as <Cleanliness and Adventure> is the top destination for le-ports (Leisure Sports) in Korea. This beautiful town surrounding by Mt. Seorak and Naerincheon stream is full of outdoor activities as tracking, bungee jumping, paragliding, rafting, car racing and rock climbing too. Let's check out destinations in Inje.
Inje Speedium Resort Circuit
130, Sanghadap-ro, Girin-myeon, Inje-gun, Gangwon-do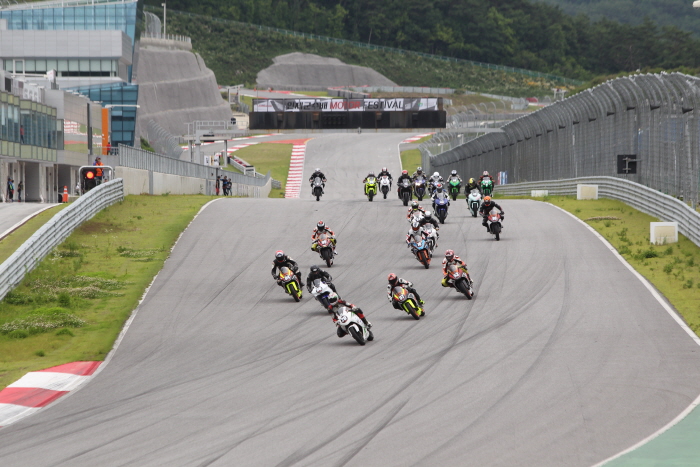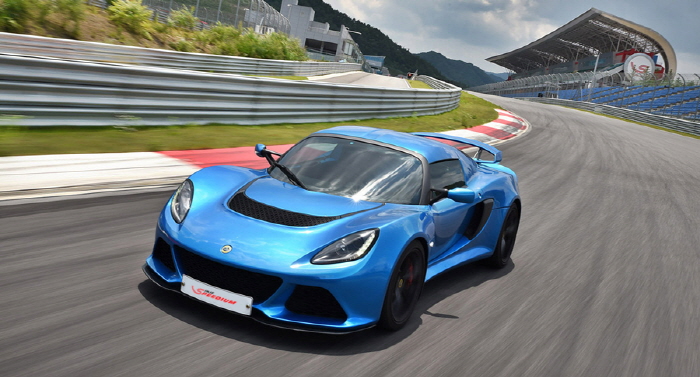 Inje Speedium is the space where ardent racing car fans can experience the dizzy speed of racing cars. You can also meet world-class drivers at the domestic motor sports theme park, which was established for popularization of the domestic motor sports. The motor sports culture theme park meets with the pop culture here in Inje Speedium. In addition, the International Motor Racing to Motor Sports Culture can be all watched and experienced in a relaxing environment. The one-stop entertainment park is also featured alongside with accommodation.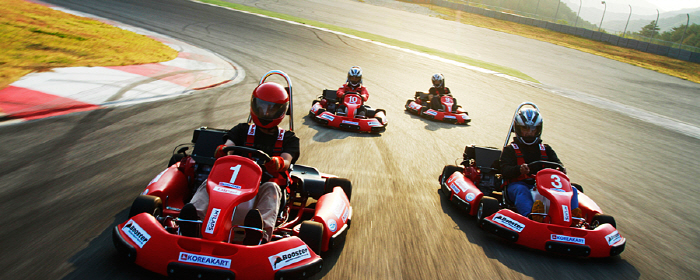 [Motor Speedway]
– Designed by FIA 2 Rating Criteria
– Possible to drive surrounding terrain car in the height
Inje Theme Park
815 Namuk-ri, Inje-eup, Inje-gun, Gangwon-do, Korea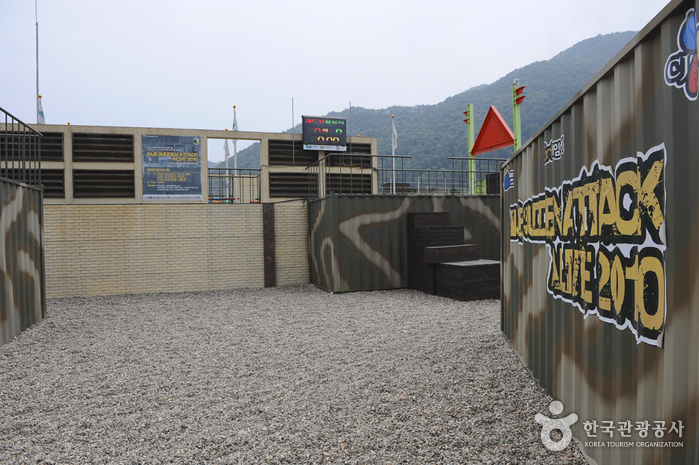 Inje Military Theme Park has been running a permanent experience since 2009 after holding "The 1st Inje Battle Competition" in 2008. It is trilling and exciting at the same time of INJE Battle zone that was exactly implemented a warehouse map, an indoor shooting range, a running-shooting range and other facilities.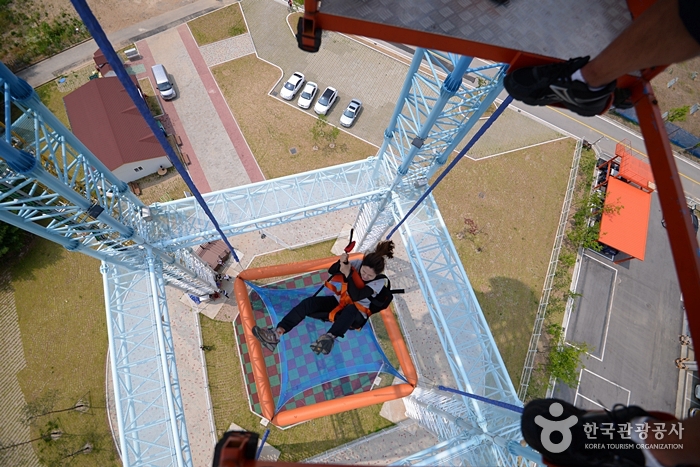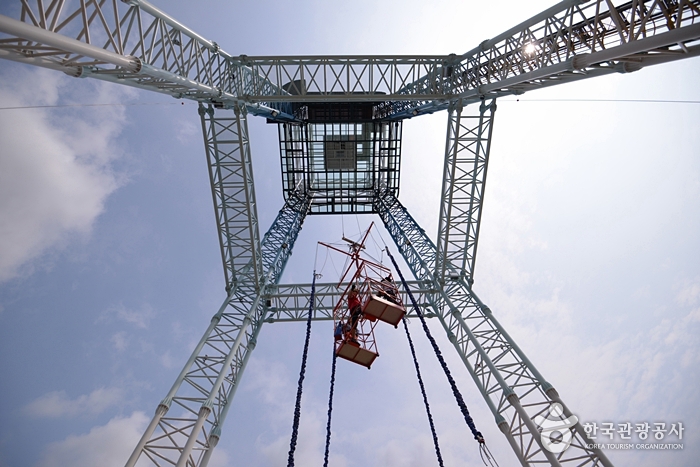 Scad Driving is the new leisure sports invented from Germany. It is a thrilling activity with a 50-meter free fall and landing into a suspended net device, without any attachment or a rope. Inje SCAD Diving is the first one to be operated in Asia.
Yongdae Iron Way
Yongdae-ri, Buk-myeon, Inje-gun, Gangwon-do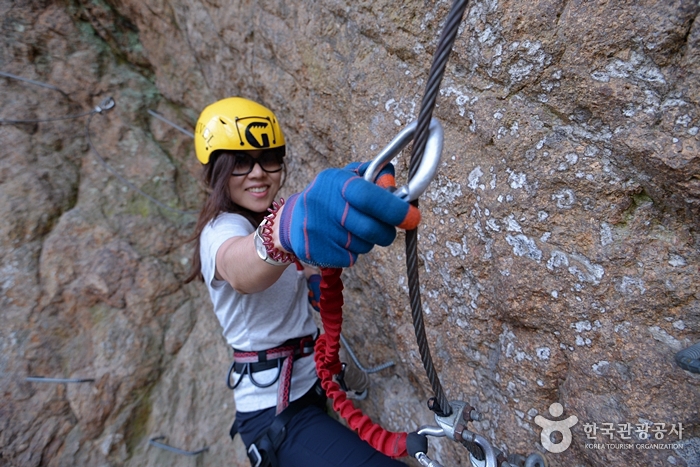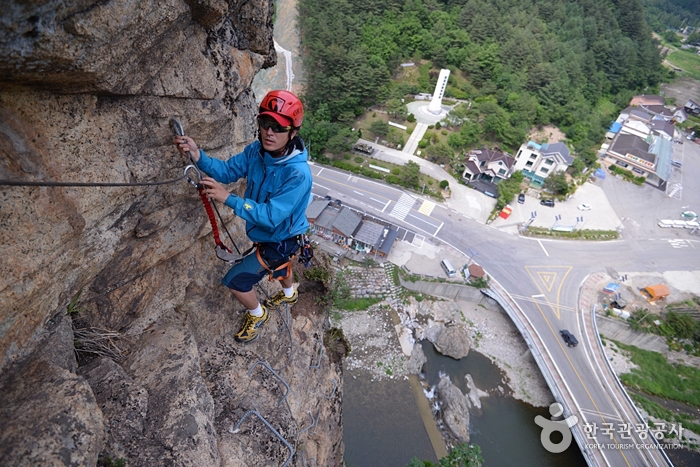 Maebong peak in the junction of 2 major valleys in Gangwon, Misiryeong valley and Jinburyeong valley is with height of 98m and famous with its artificial waterfall. This site is located in the rugged mountains near Mt. Seorak National Park in northeastern Korea. There are two pegged course here, and an artificial waterfall is activated in the fall to provide challenging ice climbing.
Inje Naerincheon Rafting 
Buk-ri, Girin-myeon, Inje-gun, Gangwon-do
Naerincheon Stream in particular is considered one of the top three rafting spots in Korea along with the Hantangang River and Donggang River. Consisting of over ten rapid sub-streams, Naerincheon is the only stream in Korea that runs from south to north. The stream stretches over 6km from Wondaegyo to Gosari Resting Spot; its narrow width and pointed rocks offer one of the most exciting and challenging rafting experiences. Rafts are often turned upside down, and each sub-stream is connected to the others, offering little time for rafters to make each maneuver. Naerincheon Stream Rafting is also known for its excellent amenities, like its modern shower facilities with warm water.
Stay tune with us, Gangwon