Greet early Summer with Goseong Lavender Festival
Every June, the areas around Eocheon-ri in Goseong-gun are covered with the purple lavender fields. During this season, many local and international visitors attend the annual Goseong Lavender Festival. This year, the festival will have a variety of programs, from exhibitions to performances.
Some of these include a lavender photo exhibit and a photo contest at the farm and the village, as well as a photo gallery and a classical music concert, to name a few. The lucky draw event is something that should not be missed.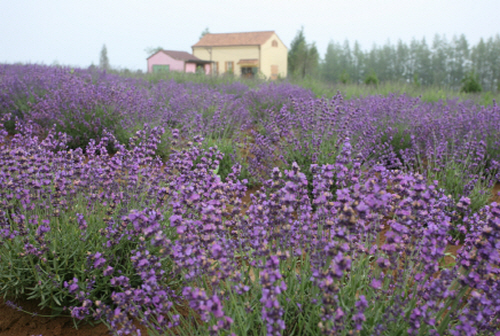 Period : 06.01.2017 ~ 06.21.2017 (9:00-19:00)
Location : Hani Lavender Farm, 175, Kkotdaemaeul-gil, Goseong-gun, Gangwon-do
Entry Fee : 4,000 KRW (Adult), 3,000 KRW (Teenager), 2,000 KRW (Child)
How to go :
From Dong Seoul Terminal, take an intercity bus bound for Ganseong (간성).
From Ganseong Intercity Bus Terminal, take a local bus bound for Sinan-ri.
Get off at Ucheon (어천) Medical Center bus stop.
Take a taxi from the bus stop to Hani Lavender Farm.
[Healing Lavender Scented Concert]
[Lavender Story]
– Extracting lavender
– Lavender growing class
– Harvesting lavender
[Herb Lesson]
– Making lavender perfume, perfume pouch, soap
Lavender soap and lavender candles are available. Especially distilled lavender oil is a good headache remedy!
Has anyone heard lavender lemonade? Aromatic lavender makes lemonade taste even nicer 🙂 Come have a sip of lemonade under the sunshade if you feel thirsty under the sun.
Mr. Ha Deok Ho is the owner of the Hani Lavender Farm. He found Goseong the best location in Korea to cultivate lavender and started the business for 10 years – It was not easy to cultivate lavender and they faced many problems such as unpredictable weather, different type of soil and others throughout years but eventually managed to make it the best lavender theme park in Korea.
"Lavender field makes people happy." said by Mr. Ha with smile.
Shall we greet early Summer with Goseong lavender festival?
Stay tune with us,